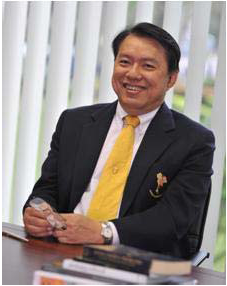 On November 20th, 2009, Suthat Pattamasiriwat was elected as 11st EGAT Governer from EGAT Board of Directors since EGAT announced enrollment of the Governer during September 1st – 30 th, 2009. Suthat earlier had worked as Deputy Governer – Generation same as other EGAT candidates such as Somboon Arayasakul-Deputy Governer – Development, Wirach Karnjanapibul – Deputy Governer-Corporate Social Responsibility, Sahas Prataknukul-Deputy Governer-Policy and Planning.
Therefore, the next process is specification setting for new EGAT Governer with Ministry of Finance, and then submittance to Minister of Energy and Cabinet respectively to replace Sombat Santijaree, current EGAT Governer, see out its term this December 17th, 2009.
According to Suthat vision, Board of Directors was confidently assorted him for his management competence in large national organization.